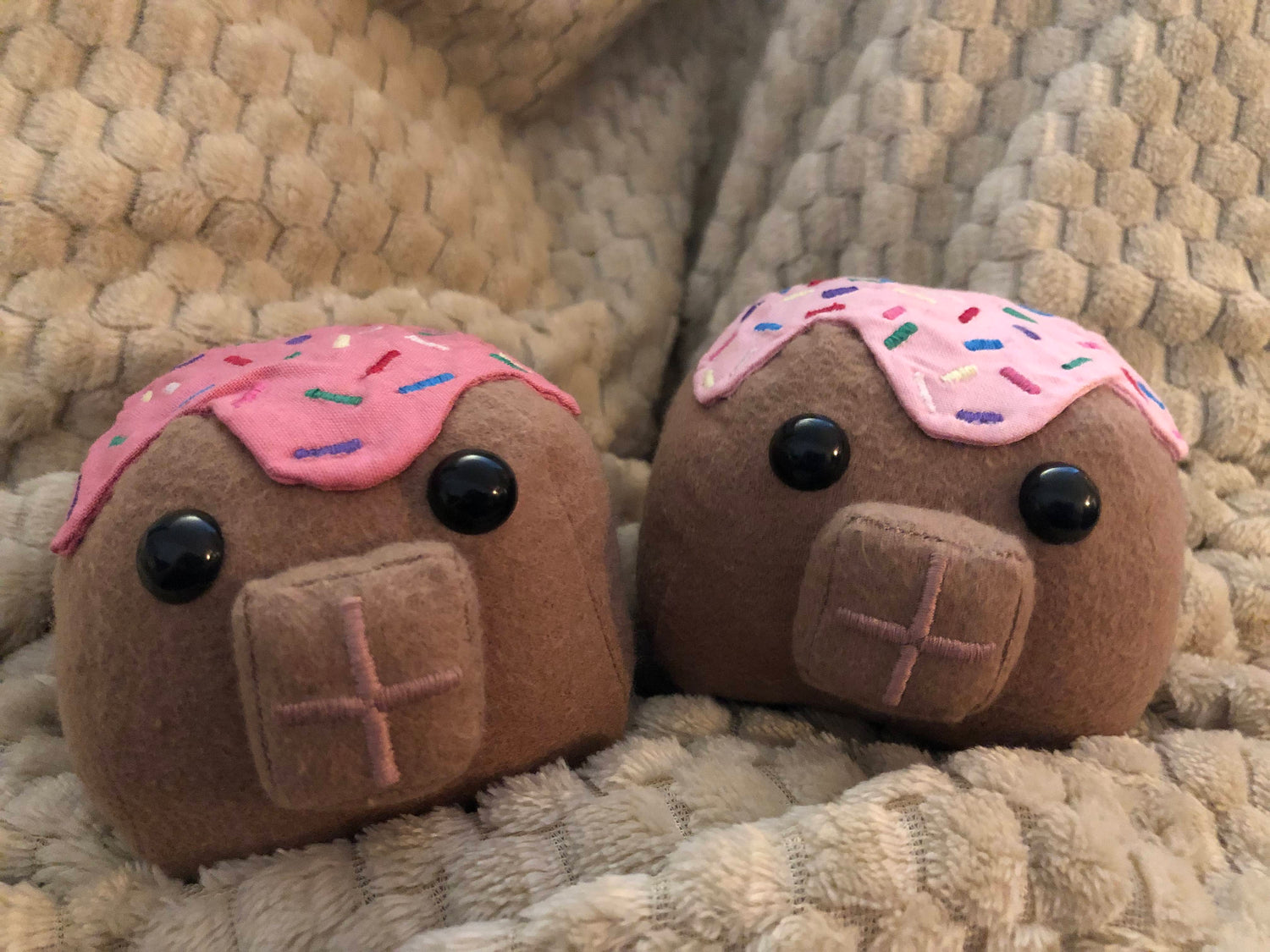 donut takos dropping soon!
the second collab with takoyakeys is on it's way!
enjoy this adorable progress shot for now!
takoyakeys collab

keep an eye out for continuous collaborations on the takoyakeys tako plushie. we have started with the bubblegum tako, but the sky is the limit for these cute little guys!

OBDB originals

signature bears will be launching soon. with a strong effort to use upcycled materials, and canadian-based vendors, we hope to bring joy in a sustainable and community-focused way.
the obidobers mission is to keep our childhood alive
we all had a favorite toy growing up. whether that was a plushie, an action figure, or a toy dinosaur. who says we can't have that in childhood AND as adults?